California child advocates shed light on child deaths
Voices member organization The Children's Advocacy Institute just released a new study grading state governments on how well they disclose information about child deaths from abuse and neglect.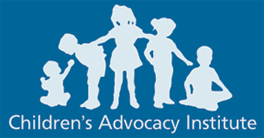 "The federal government has determined that the good that can be gained from disclosing information about child abuse or neglect deaths or near deaths will exceed any potential harm or embarrassment that some individuals might experience as a result," the Institute writes.
How we disclose these deaths is very important, because every one is a tragedy, and the public needs to know how to best protect children. California got C in the study's ranking for making the information somewhat harder to find than it should have. Check out the report and see how your state ranks.